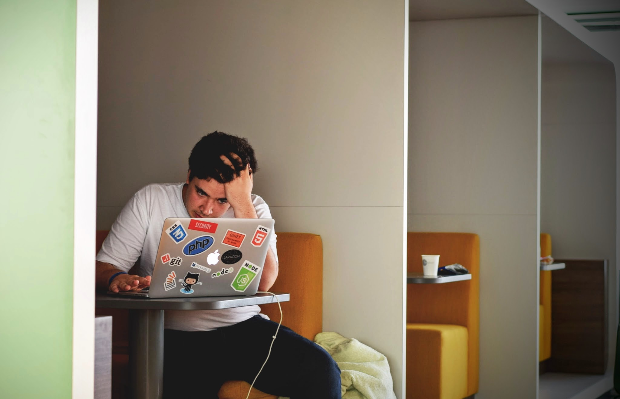 ---
"You have heard that it was said, 'You shall love your neighbor and hate your enemy.' But I say to you, Love your enemies and pray for those who persecute you." Matt 5 43-44 ESV
If you have lived around Christians for any time, you have probably heard, "Love your enemies." But how do we do that? Do I just think about loving them really hard? Should I send my enemies valentine cards? Flowers from a "secret admirer"? I don't think that's exactly what is meant by love your enemy.
Let's start with an example that, while hopefully not a sore wound any more, is still fresh in our minds: the last presidential election. I was not old enough to vote, as was most likely the case for many of you as well; but that doesn't mean we didn't get a front row seat to the chaos that it brought. Backbiting, cheap shots, and false information were everywhere on both sides. Anywhere you looked there were only echo chambers or firing squads. But a respectful discussion? That was almost impossible to find. Doesn't sound very loving, does it?
I have a friend named Will. He is a good old Southern Baptist cowboy, and he got into a discussion with a friend of a friend who was a devout Catholic. I got to watch part of the conversation. There were things they agreed on, and things they didn't. Unfortunately, they never found out what those things were because neither of them asked. They both aggressively and successfully tore down straw men of what they thought the other person believed. They talked past each other for 30 minutes and both left feeling like they were the winning party. Was this a loving conversation? I don't think so. Why? Because they didn't take the time to understand each other.
Now, I know what you are saying, "All you've told me is how not to love people I don't agree with. How do I love my enemies?"
I might be alone in this, but I loved the movie Ender's Game. Basically, a super smart kid named Ender becomes the strategic commander to protect the earth from aliens. But laying aside the scifi and intergalactic warfare, this movie put forth an idea I think is very true.
Ender says,
"In the moment when I truly understand my enemy, understand him well enough to defeat him, then in that very moment I also love him. I think it's impossible to really understand somebody, what they want, what they believe, and not love them the way they love themselves."
So, how do you love your enemy? Understand him.
Now, I'm not one to teach a biblical truth solely off of a movie quote. So what does the Bible say about understanding your enemies to love them? Well, we know that the Bible says we were the enemies of God when Christ came and died for us. (Rom 5.10) And though this was the ultimate act of love towards us, his enemies, we can't forget the thirty-some-odd years before that. Jesus didn't pop down from heaven, die, and leave. He spent a lifetime with us on earth, suffering like us, being tempted like us, and understanding us.
"For we do not have a high priest who is unable to sympathize with our weaknesses, but one who in every respect has been tempted as we are, yet without sin." Heb 4 .15
Jesus' feet left footprints in the sand. He didn't live a life above all of us. He got his hands dirty. He worked as a carpenter, and got tired. He was hungry. He grieved. And he went through every hardship that the world had to offer. He did that because he loved us.
So, how do we love our enemies? We love them enough to take the time to ask questions and learn about what they believe. We love them enough to put ourselves in their shoes. We love them in the same way Christ loved us. We do our best to understand them the way Jesus came and understood us.
So let's understand each other.
We're not too far into the new year. Let's commit in 2018 to ask questions before we assume what someone believes, to not be so arrogant as to think that we have everything figured out, to walk a mile in someone's shoes before we tell them what they need to do, and to find common ground. It's much easier to direct someone if you know where they are standing.
If we love our enemies enough to take the time to understand them, we will understand them enough to love them.
---
Share Your Thoughts in the Comment Section!
---