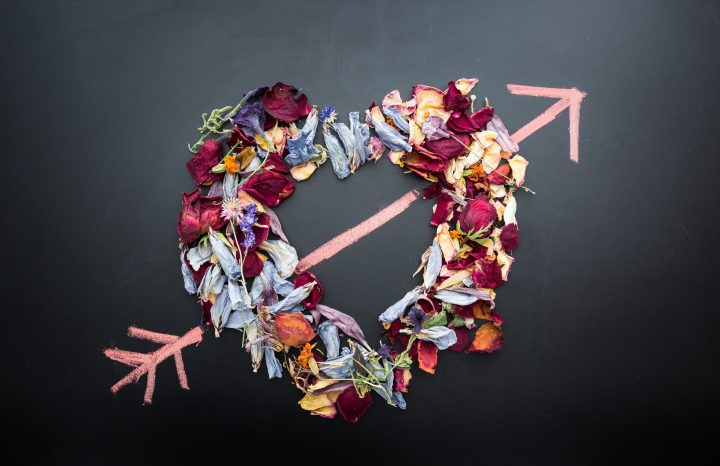 With Valentine's Day coming up, we usually see cards, candy, and red and pink hearts everywhere–all representing this thing called love.
But what is love?
Google defines love as "an intense feeling of deep affection." That's a powerful description, isn't it?
However, Valentine's Day celebrates romantic love, and many of us teens don't have a boyfriend or girlfriend at this stage of our lives with whom we can share this special day. So what is Valentine's Day supposed to mean for us?
This year, I'd like to give you a different perspective on this holiday of love. After all, romantic love isn't the only love that exists.
There's a better, deeper, more meaningful love.
A love that overwhelms everything else.
THE LOVE THAT COVERED OUR DEBT
"For God so loved the world, that he gave his only Son, that whoever believes in him should not perish but have eternal life" (John 3:16).
When God made man in his image, he created us out of his love and desire for us. In other words, God didn't create you because he needed you, but because he wanted you. Doesn't that take your breath away?
"The God who made the world and everything in it, being Lord of heaven and earth, does not live in temples made by man, nor is he served by human hands, as though he needed anything, since he himself gives to all mankind life and breath and everything" (Acts 17:24-25).
When we disobeyed God, however, we brought his wrath upon ourselves. Because God is holy, he cannot associate with sinners like us. Therefore, a perfect sacrifice had to be made in order to break that barrier of sin, which was separating us from God.
Out of his great love for us, God sent his Son down to this wretched earth to die on the cross for our sins, paying the great debt we owed, and breaking that barrier between God and us. Now we have the opportunity to gain eternal life by trusting in Jesus.
"Jesus said to him, 'I am the way, and the truth, and the life. No one comes to the Father except through me'" (John 14:6).
Jesus is the only way to heaven. Our "good works" won't get us there. The Bible says that there is not one good person, except God (Mark 10:17), and that "our righteous acts are like filthy rags" (Isaiah 64:6).
While it can be hard to admit that we're sinners, it actually makes God's love so much more meaningful. He loved us, even though we sinned against him, and he wanted to save us from our sins.
However, God's love doesn't give you an excuse to keep sinning. Rather, it should give you a reason to stop sinning. It should convict you of your sins and convince you to put your faith and trust in him.
It should make you want to become his.
THE LOVE THAT SHOWS US WHO WE ARE
Where have you placed your identity? In your boyfriend or girlfriend, money or possessions?
The first part of 1 John 3:1 says, "See what kind of love the Father has given to us, that we should be called the children of God; and so we are!"(emphasis mine)
If you have accepted Jesus Christ as your Lord and Savior, you are his child. That's who are you. That's your identity. Because of God's amazing love, we can be identified as his children.
Find your worth in God, my friends, not in your boyfriend or girlfriend. While those kinds of relationships aren't bad in themselves, we must never look to them–or to anything but God–to satisfy us.
Romantic relationships don't last forever, but God does. "I am the Alpha and the Omega, the First and the Last, the Beginning and the End" (Revelation 22:13).
People change their minds, but "Jesus Christ is the same yesterday and today and forever" (Hebrews 13:8).
And our love for each other doesn't even come close to the love God has for his children.
THE LOVE THAT OVERWHELMS EVERYTHING ELSE
It's difficult to comprehend the love of God when we really think about it and let it sink in. It's so beautiful that we wonder if it's really true.
But it is true, it's real, and it's there for all of us.
Many people get engaged on Valentine's Day, and on their wedding day, they begin a relationship that ought to last for the rest of their lives.
In the same way, make this Valentine's Day the day you come into an everlasting relationship with the God who made you. Don't wait any longer to make things right with him. If you haven't already accepted his gift of love and eternal life, do it today. Do it right now. You never know if you will have another chance before you die.
"Behold, I stand at the door and knock. If anyone hears my voice and opens the door, I will come in to him and eat with him, and he with me" (Revelation 3:20).
Jesus is inviting you to take advantage of his love and eternal life. You will be loved, cherished, and adored by the God who made you.
So become a part of God's family, and experience his love for you this Valentine's Day.
---