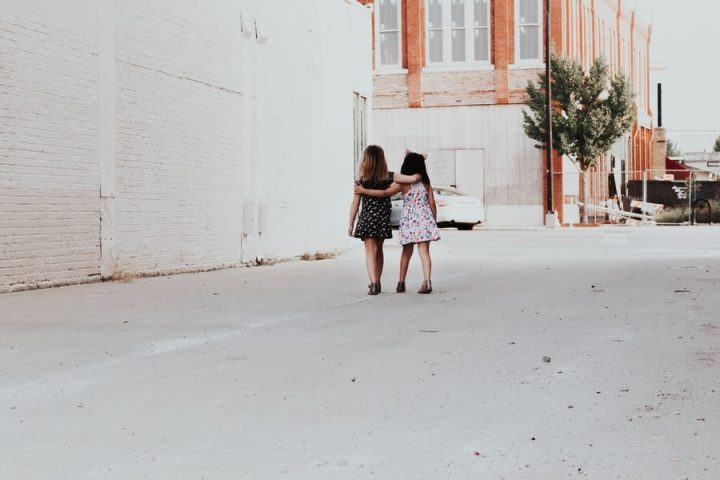 A couple years ago, I attended a friend's laser tag birthday party.
The venue was packed and chaotic. Over the course of playing many rounds of laser tag, I was astounded by how disrespectful most of the participants were to the employees.
At the end of a round, I mentioned to one of the employees how chaotic the place was and how difficult it must be to work there. I was shocked and heartbroken by his response: "Yeah, once one of the kids in a group I was leading told me to shoot myself. That comment really hurt me because I had a friend who killed himself."
I was caught off guard by this man's honesty and vulnerability with me. If this young employee was willing to share his pain over his friend's suicide with some random girl who was trying to be nice, then he must have been carrying that heavy burden around for quite some time.
Unfortunately, due to the chaotic environment I did not have much time to speak with him. All I could squeak in was, "I'm so sorry."
From this interaction, I learned the importance of showing kindness to every person we run into, whether it be an hour-long conversation or just a quick exchange.
In our hostile world, people are desperately looking for someone to understand them. We can choose to reach out to people, to let them know that they matter and that their pain is not forgotten. When we care for people, we become an ambassador for Jesus everywhere we go.
In Matthew 5:14-16, Jesus tells his followers that they are the light of the world, that their actions are a witness to their Father in Heaven. Jesus commands his followers to never, ever hide their light, but to ensure that it is lifted high for all to see! We display our light when we love on those around us.
Ben Carson, a Christian and a world famous neurosurgeon, talks about the importance of treating all people with respect and kindness in every interaction. He emphasizes how even little actions like saying "hi" to people as we pass them in the hall can make a huge impact.
As Christians, we should always be trying to make people feel valued, because God certainly values everyone. We cannot have in-depth conversations with every person we meet, but we certainly have the time to smile and acknowledge people.
Reaching out to people does not have to be some dramatic event, but rather consists of the actions both big and small that show we care because the God we serve cares.
Sometimes, I think we make a big, scary deal out of sharing our faith with other people. While telling people about Jesus is certainly a privilege and honor, we should never be intimidated by it. Sharing our faith is not as hard or scary as we may have pictured it. We can start out by showing God's love through our everyday interactions.
As we walk in love towards those around us, we will encounter opportunities to have more in-depth conversations about Jesus.
---