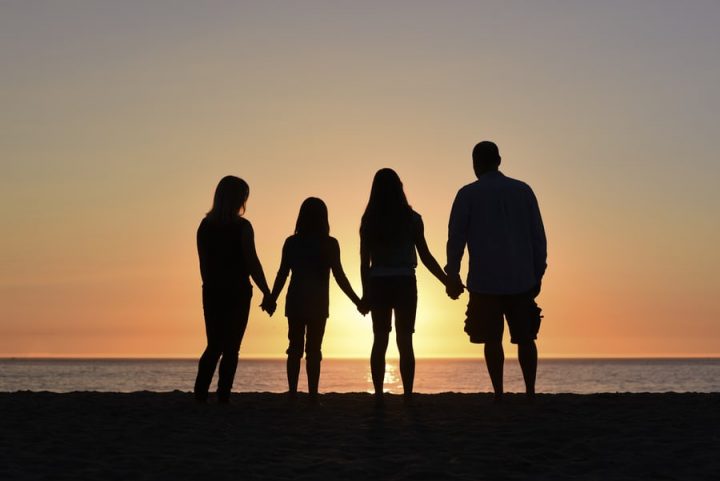 I was upset.
We had always been the family getting compliments, the little kids receiving smiles for our good behavior in the grocery store.
Now my little brother was throwing a fit, and my mom was punishing him in public. This time we only received disapproving glances and stares. This was not the kind of attention I liked.
Nobody's perfect, but I thought we were "pretty good." No family goes without quarrels, but I wanted it to look that way.
This was pride.
Why do we want our families to look perfect?
Why do we hide the fact that there are struggles and conflict in our homes? We don't have to tell every family secret, but we do need to examine our hearts.
At the root, pride continues to be our issue. We may want to keep our reputation clean, avoid pity, or just earn more respect. When I hide who I am and who my family is, I feel closed in. On the other hand, when I share my struggles in honest humility, I reap deeper friendships and greater effectiveness.
Through our own struggles, we can encourage others
When other people see our imperfect lives, they are reminded that they are not the only ones who struggle.
We cannot get along on our own strength or with our own wisdom. We can only cling to God. He is all we have, and it's good for other people to know that.
Having an imperfect family teaches us humility. We end up with deeper relationships with God, family, and friends because of it.
Having an imperfect family has also taught me to accept others with patience and empathy. My younger brother is a wild child. We never know what will come out of his five-year-old mouth, and we never know when he'll have a burst of energy. He doesn't mean anything bad many times, but he is a boy to the core. Sometimes he just needs to punch something—not out of anger, but out of excitement. It's just him, but many people don't understand that.
I recently began working at an afternoon childcare for a local homeschool group. Some of the little boys I take care of are very similar to my youngest brother. They punch, yell, and are bundles of pure energy. Because of my brothers, I can understand this. Their mothers have no need to be embarrassed because I don't mind all the action. My siblings have taught me to understand the crazy little ones and have also shown me how to encourage and redirect them in a loving way.
When you have siblings you'll mess up, but you almost always get a chance to try again. I consistently find myself drawing from lessons I've learned with my siblings. Sometimes though, I can forget.
So now what?
Romans 12:18 says, "If possible, so far as it depends on you, live peaceably with all."
Everyone has an imperfect family, but how do we live with them as peacefully as possible? As you go on the amazing but difficult journey of family life, remember these things:
1. Forgive
Not all bad relationships can be repaired, but bitterness tears people apart.
Jesus can give you the strength to forgive. You cannot live peacefully with anyone—especially family—without forgiveness.
2. Love
Ephesians 4:2 says, "with all humility and gentleness, with patience,  bearing with one another in love."
Be devoted to spending time with your siblings, calling your grandparents, and talking to your parents.
I've learned so many things from my siblings, parents and extended family. Don't miss out on a good relationship because of selfishness. You won't regret the investment.
3. Take Off the Mask
I've had people ask me if I ever fight with my sister (yes, they actually did). I'm sorry to say it, but sometimes I haven't given a humble and honest response. If they ask again I want to tell the entire truth and paint an accurate picture.
More than that though, I want to use those opportunities for God's glory. I want to tell them that the only reason I can get along at all with my siblings is through God's strength.
4. Enjoy a Couple Bragging Rights
I hear so many teens complaining about an "annoying younger brother" or a "bossy older sister."
This gossip is poison to relationships. I love to "brag" about my family. Don't try to imply your family is perfect, but share what you love about them. Tell your friends about your mom's amazing baking, your brother's super fast mile time, your sister's phenomenal art, or your dad's hilarious jokes. You don't need to compare or make others feel bad, but share your thankfulness to God and encourage your friends do the same.
Our conversations should be life giving and encouraging and should build up our families and friends. Wouldn't it be amazing if we could cut the gossip out of our speech?
So the next time your little sister steals and stains your favorite shirt, thank God for your very imperfect family and remember what they taught you.
---