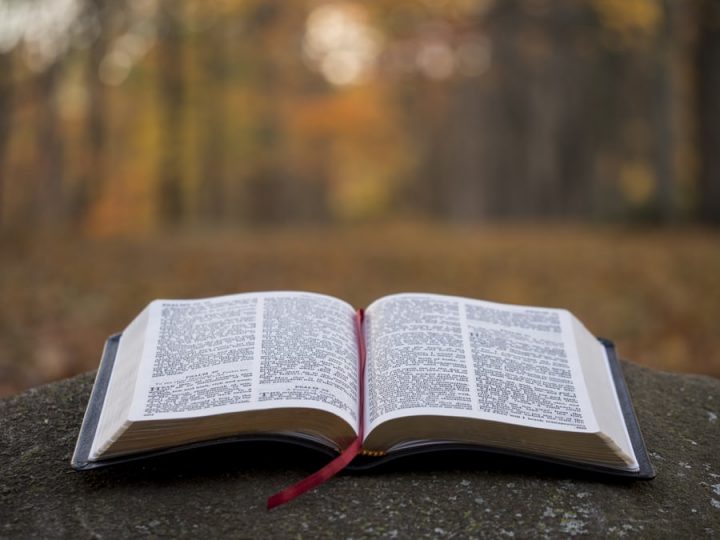 Coronavirus.
It's going crazy. Media is flooded with it. Borders are closing. The number of deaths is rising, not to mention the thousands infected by SARS-CoV-2. Countries are closing down their schools and switching to online learning. Churches are cancelling their services. Shops are bought out. The economy is suffering. Whole regions are under quarantine.
You are most probably in some way or other affected by the virus, but even if not, escaping the swamped media is impossible. Hearing about Corona can be terrifying and confusing, but as Christians we can look at this crisis from a different perspective.
Here are five biblical truths about the virus and the situation our world is facing:
Truth #1: The Coronavirus did not surprise God
Do you ever have thoughts that are so simple and straight-forward that they hit you? I had one recently: Corona did not surprise God.
God knew about this virus all along. He was not taken by surprise. He knows when this pandemic will end. He knows every single person who has been infected. In fact, he knows the number of hairs on each and every one of their heads!
We serve an all-knowing God. Nothing ever surprises him.
Truth #2: Corona does not have The last say
"Corona" is Latin and means "crown". The name comes from the shape on the virus' surface. Interestingly, the symbol fits to what the virus seems to be doing: reigning. Here's what we have to remember: Corona may mean crown, but Corona does not rule. God stands over every situation—also this one. Nothing is too difficult for him.
Truth #3: Death is not the end
Some pastors claim that SARS-CoV-2 cannot affect Christians. I am not here to debate, but this is what I want to say: For Christians, death is not something to be feared. For Christians, death is not the end.
When Jesus died and rose again, he conquered eternal death once and for all, meaning by repenting we can choose eternal life. "O death, where is your victory? O death, where is your sting?" (1 Corinthians 15:55).
For Christians, death is the moment when they step from this world, into heaven—to Jesus. Death is something Christians look forward to, for the life after death is "far better" (see Philippians 1:23).
Truth #4: Corona is a wake-up call
In "Ask Pastor John", a Special Episode on 28th February 2020, "How Do We Make Sense of the Coronavirus?" John Piper says, "All natural disasters—whether floods, famines, locusts, tsunamis, or diseases—are a thunderclap of divine mercy in the midst of judgment, calling all people everywhere to repent and realign their lives, by grace, with the infinite worth of the glory of God."
The Coronavirus is a wake-up call. A call for unbelievers to find God, but also a call to believers. A call for us to come back to God. To come closer to God. To trust God.
Corona shows us that we, humans, are not in control. That we have not figured everything out. COVID-19 is a wake-up call to humanity to submit to God. To give him the reigns of our life.
Truth #5: We don't have to fear
It is so easy to give in to fear. It is so easy to play worst-case scenarios in our mind. It is so easy to panic. But all of this is only easy when we turn our focus away from God. It is only when we turn our backs to the source of light that we can see shadows.
"Fear not, for I am with you," God says in Isaiah 41:10 and again in Isaiah 43:2 "I will be with you." This promise counts for us as well. God is with us.
Focus on God. He has never lost control and he never will. Rest in knowing that God always wins.
And don't forget to go wash your hands.
---