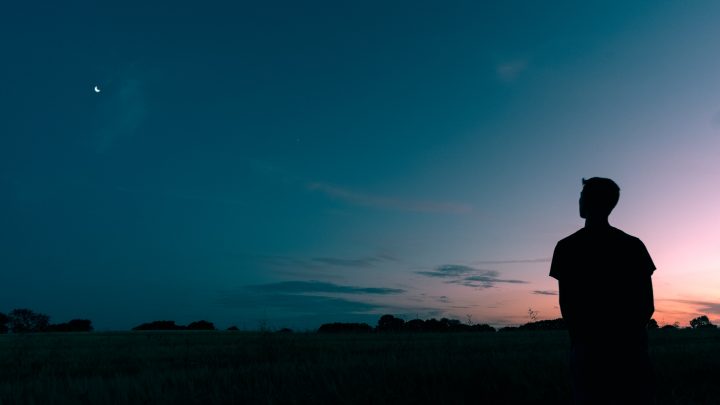 So You're an Introvert?
It's amazing that God has gifted each person with a unique personality type and a natural inclination to a certain way of life. This is why the body of Christ is so special. Believe it or not, introversion can look different in each person and shows itself in different ways. Introverts gain their energy from being alone and thrive off of quiet reflection and time spent independently, but this doesn't necessarily mean you are quiet or soft-spoken. As an introvert, how do I serve others well, take the time I need to recharge, and learn to spend more time in fellowship with other believers?
Growing up in the church, it was easy to look around and wonder what it would be like to have endless energy to fellowship and excitement to build the kingdom. I have always struggled with a very short social battery life and this often led to discouragement when my friends were able to spend long periods of time together and I needed a break. I'll admit, sometimes it was even difficult to go to youth group after a long day of school! On many days, I would rather spend time doing individual devotions than go to a Bible study.
There's Nothing Wrong with Introversion!
As believers, we should maintain a balanced life. This will look different for everyone and it may bring about some challenges that we will ultimately need to give over to God. 2 Corinthians 12:9a says, "My grace is sufficient for you, for my power is made perfect in weakness." This should be a comfort to us as we may mess up in our journey to becoming more kingdom focused. While it's not healthy for a person to spend all their time alone, it's also not healthy for a person to spend every waking minute in the presence of others.
With this being said, there is nothing wrong with being an introvert and there is nothing wrong with taking time away from others, but as an introvert, it is easy to forget the importance of fellowship.
Why Fellowship?
Proverbs 27:17 says, "Iron sharpens iron, and one man sharpens another." When we study the Bible with other believers, we are challenged and stretched further. When two or more come together, the number of questions, thoughts, and ideas are doubled. This leaves room for wholesome discussion and even causes us to rethink the way we saw things before. It is important that we spend time alone with Jesus before coming together, but this is a two-step process and the latter part should not be neglected.
We all need encouragement.
I remember many times on the basketball court where I couldn't seem to do anything right. I had made a mistake and everything seemed to be falling apart. Just when I thought the game was over for me, a teammate would come over, pat me on the back and say, "Come on, pick your head up. Let's do this!" Without that encouragement, I probably would've stayed in that rut for the remainder of the game. Sometimes, life can be like this. We feel lost, distant, and confused. Hebrews 10:24-25 talks about how the body of Christ is to encourage one another. "And let us consider how to stir up one another to love and good works, not neglecting to meet together, as is the habit of some, but encouraging one another, and all the more as you see the Day drawing near."
It's important that we remember the value of encouraging others in their walk with Christ. We are called to push each other to love and good works! It's okay to admit you are struggling and it is beneficial to have others come alongside you and build you up in the way you should go!
Especially right now, as we go through the effects of many challenges this year, people are in desperate need of encouragement. One of the things I have implemented in my schedule is to text a note of encouragement to a new person every week. This is a simple way to show you care and are there for others who may be struggling.
Don't Neglect Your Alone Time
Although I've emphasized the importance of fellowship, recharging and having alone time is essential. We can't serve others to the best of our ability if we have neglected to understand the way God made us. If we fill our schedule to the brim with service opportunities and fellowship, but have done so half-heartedly and tired, we will not be able to be still and wait for God's direction in our lives. God uses us all to accomplish his will, and your role in the kingdom of God will look different from that of others. Click To Tweet
Some of the best books were written by those who loved spending time alone, writing. Some of the greatest preachers spend their time alone preparing. Don't forget to place your identity in Christ– he will use you, just as you are!
---