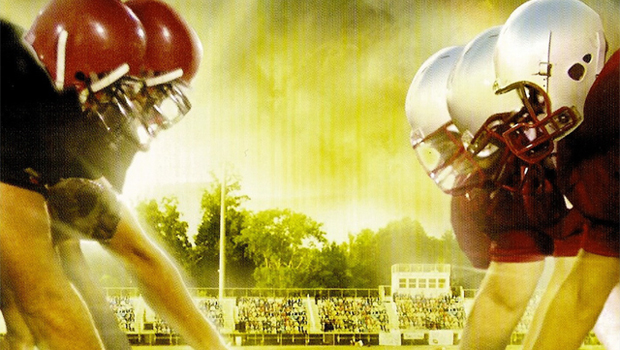 At the strong recommendation of several of our readers, Alex and I went to see the film Facing the Giants with our family this evening. We entered the theater cautiously optimistic. We came out postively enthusiastic.
Despite an all-volunteer cast and only a $100,000 budget, Facing the Giants features an excellent (and at times brilliant) script, solid acting, and beautiful cinematography. It went beyond our expectations and several steps above almost any past Christian filmmaking effort.
If at all possible, go see this movie. Having attended two indie Christian film festivals and watched most of the popular independent Christian films in recent history, we can confidently say that this film has surpassed them all.
ACTION STEPS: (1) Visit The Official Website for trailers, plot details, theatre locations, etc. (2) Go watch the movie and take your family and friends with you. (3) Help promote the film by placing an ad on your blog or website.
Visit The Website / Plugged In Online Review / Promote The Film