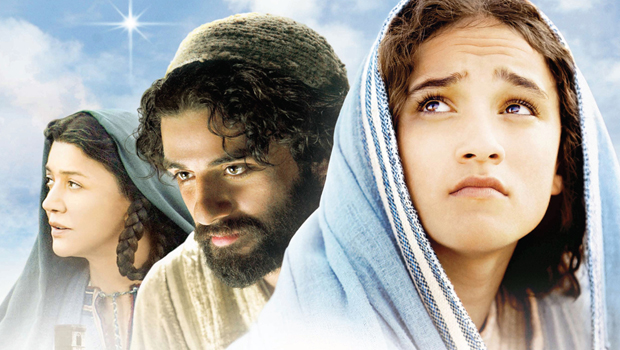 After watching The Nativity Story with our family we are pleased to report that it is a beautiful retelling of an old story — one that breathes life into familiar characters and births a powerful and lasting understanding of the true Christmas story in its' viewers. Watching this film will be a Christmas tradition for our family.
The last film Alex and I recommended to our readers was Facing the Giants, and we can commend The Nativity Story just as enthusiastically. This is the kind of film we need to support. In the words of Dr. Albert Mohler:
"Hollywood has produced a major film with a national release that straightforwardly presents the central themes and events of the biblical accounts of Christ's birth. We should not let that fact pass without notice."
If at all possible, go see this movie. It has doubled our family's appreciation and understanding of the circumstances surrounding Christ's birth and has infused us with the true Christmas spirit. It should not be seen as a distraction from your Christmas preparation, but as a prerequisite.
ACTION STEPS: (1) Visit The Official Website for trailers, theatre locations, etc. (2) Go watch the movie and take your family and friends with you. (3) Use email and/or your blogs to promote this film to a wider audience. It must do much better in the box office in order to serve as another encouragement to filmmakers to produce wholesome material.
Official Website / Plugged In Online / Dr. Albert Mohler