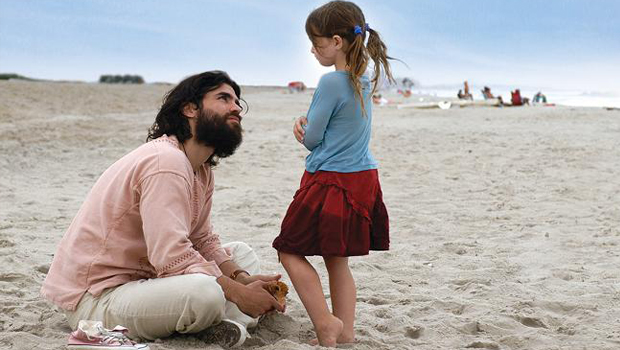 Every once and a while a movie comes along that has the potential to change lives. But even more rare than that — one in a thousand — a movie comes along that has the potential to save lives. Bella is such a film.
Since Brett and I first saw Bella last September, we have not ceased to be excited about this film. Here is a powerful message, communicated artistically and with excellence, by three young men who are passionate about God, life, and family.
The Rebelution hosted a private screening in Salt Lake City, where we were able to spend the weekend with lead actor and producer Eduardo Verástegui. Last month, while in Los Angeles for several interviews, we stopped by Metanoai Films and spent some time with producer Leo Severino and director Alejandro Monterverde.
The three of them are an incredible picture of the Three Pillars of the Rebelution — character, competence, and collaboration — in action. Many of you experienced Bella in theaters last year and have asked how you can help spread the word. Others missed it in theaters and have asked when it would be available.
For both groups, we have great news: Bella is out on DVD. Already at least fourteen lives have been saved by this film. Through the dedicated effort of rebelutionaries, that number can be increased exponentially.
Talk to your parents, siblings, and friends and decide how you can be involved in spreading this beautiful film to a world that desperately needs its message. Go out and do hard things — and come back here to let others know what you're doing.
Some reviews of the film Bella from our readers:
"We went and saw the movie Bella this afternoon. It's pro-life message was very encouraging. Our family saw Jose as the prime example of a gentlemen. We talked about his character all the way home from the theater (an hour drive). The family life displayed in the film is what our family strives for everyday." — The Koller Family


+++


"[Bella] is amazing! They get the message across without being too preachy or compromising. The characters are believable, the story is beautiful, and the humor is great! It's a glimpse into what true love is and it's a home-hitter on the value of life." — Ana

+++


"I just got back from watching Bella. Everyone should see it! It is a movie that could change lives, heal wounds, and make an impact." — Holly

+++


"What we enjoyed about the movie were an engaging story line, up-close and compelling cinematography (even in the big city), great acting and character development, a believable plot, and most importantly, a beautiful underlying message about the gift of life." — Evers and Lois Ding

+++


"I think this movie is a beautiful work of art. The dialogue was alternately hilarious and heart-wrenching. The acting was superb. The camera angles were fascinating. Cinematographically, the film was amazing." — Tara

+++


"I saw Bella last night. Wow. I'm still a little shaken up. The music, the camera angles, the dialogue, the plot itself, the acting — they were all superb and really moved the movie along, making a simple plot (one day in New York) mysterious, intriguing, and convicting." — Becky

+++


"For any other guys who think this is a "chick-flick"—I didn't come away thinking that at all! It involves a 'chick' and her very realistic problems. The lead guy character is a good guy figure to study and to have for a hero! It's a powerful (and realistic) movie with a powerful message!" — Sydney

+++


"EVERYBODY thirteen and up needs to see [Bella]. It is powerful, and it is truth. The sanctity of human life is obviously important to God, and here is a chance to get people to think about that through a great movie." — Jenna

+++


Have you seen it? Will you? Leave your review in the comments section!