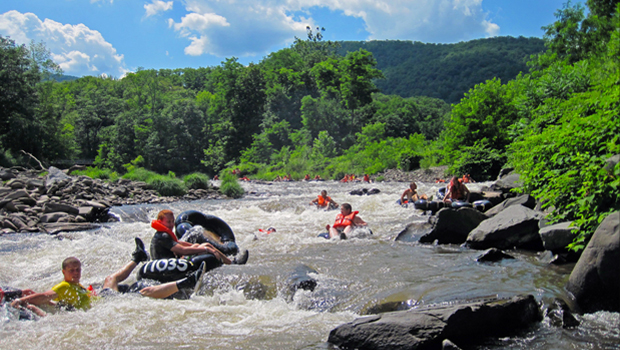 Today we have an article from Joshua Gahr, age 18, who bought into the "do hard things" mindset at 15 and continues to rebel against low expectations for the glory of God.
Joshua says: "I'm learning that doing the 'small' hard things God tells us to is what will bring Him the most glory. Be who you are in Christ, walk worthy, redeem the time, abide in Him — now there are some hard things to do! Christian living is about training our minds to acknowledge God's presence in everyday life…real life."
What does it look like to acknowledge God's presence in real life? What does it look like to do hard things? Joshua's article gives us one very good example.
Love and REAL Life
"Let us not lose heart in doing good, for in due time we will reap if we do not grow weary. So then, while we have opportunity, let us do good to all people, and especially to those who are of the household of the faith." – Gal. 6:9-10

It's summer. My friend is moving to Alabama soon. He's going tubing with another friend. They want me to come. I want to go. I can't because we need to help an older couple from our church move. I want to scream, punch a wall, or cry… Yes, I really wanted to go.

That's basically when you realize that God's best is not always what you want. Not because what you want is better than God's best, but because you aren't spiritually mature enough to see it and counter how you feel about the situation.

That happened today. I felt like God was being mean to me, like He didn't want me to have fun with my friends. It felt like someone stole something I really wanted before I even got to have it. In reality, He wanted me to see what real love looks like in real life. His love.

You'll read about something like this in a Christian magazine, website, or hear it in a sermon, but you won't have a clue what love is until God let's you experience the tension between what you feel you want and what you know He wants. I'm not trying to make light of a serious matter (love is in many ways a matter of life and death); I want you to know what it looks and feels like from the inside.

You've probably felt it before. I wonder how often we blow away these opportunities to be blessing and be blessed because we want what we want too badly to learn what love is. I could have found a way out of it. Left the couples daughter and family to work it out on their own. And I would have had a great time floating down the river with my friends… becoming loveless.

Did you catch that? I would have been content to have my selfish flesh appeased. I'm glad God gave me today. I'm glad I got to love Mayme and Jim by helping them move closer to where Mayme gets her cancer treatments. I'm glad we could share the task with their family.

The battle is on in the hearts of the saints. Flesh against Spirit and vice versa. Will we choose love even if it's the death of our still very alive and enslaved affections? Let God change the way you think of love, what you think it looks and feels like.

Maybe your emotions are so strong that they will not relent and let you be happy about the fact that you didn't get what you wanted (Life's not fair!). But maybe, if your willing to be humble and let God change your heart, you can love like He does with joy.

I owe my love to all, because I owe my all to Love.
+ Share Your Thoughts +