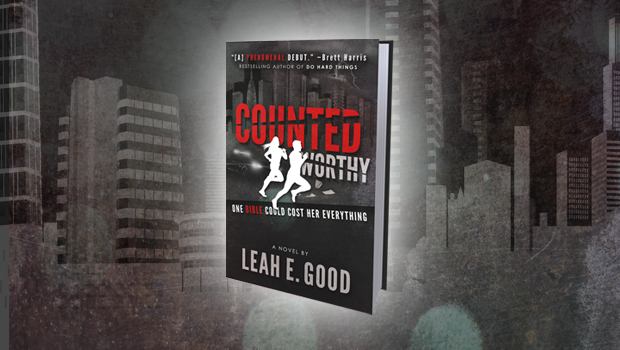 ---
Back in August you all helped make Counted Worthy a reality by supporting Leah's Kickstarter Campaign. Well guess what? The wait is over and Counted Worthy is here!
Leah asked me (Brett) to consider writing an endorsement and I was so impressed I offered to both endorse it and promote it on TheRebelution.com. You may have noticed that Counted Worthy has its own page under "Books" — right alongside Do Hard Things and Start Here. That's because they go perfectly together. Counted Worthy takes our message and wraps it in a story.
Here's what I wrote about Counted Worthy:
"Every generation must discover it's own storyweavers. Leah Good is one of ours and we are fortunate. Counted Worthy is a thrilling work of inspirational fiction that perfectly complements the message of Do Hard Things. Grab a copy for yourself, grab a copy for a friend, and help spread the word about this phenomenal debut. Counted Worthy belongs in the hands of every Christian teen and story lover in the country. It's that good." —Brett Harris, Author of Do Hard Things
Now that Counted Worthy is officially released I'm asking you to help make it succeed. To start with, get a copy and read it! If you like it as much as I did, help spread the word, write a review on Amazon.com, rate it on Goodreads, etc. You'll not only enjoy a great story, you'll be helping launch Leah's career.
In the next few weeks we'll be posting an interview with Leah, hosting a Facebook Party, and more. For now, check out a free sample of the book, head over to the book page to read other reviews, and let me know what you think in the comment section below.
---

---
Share Your Thoughts in the Comment Section!

There are currently 3 Comment(s)
---