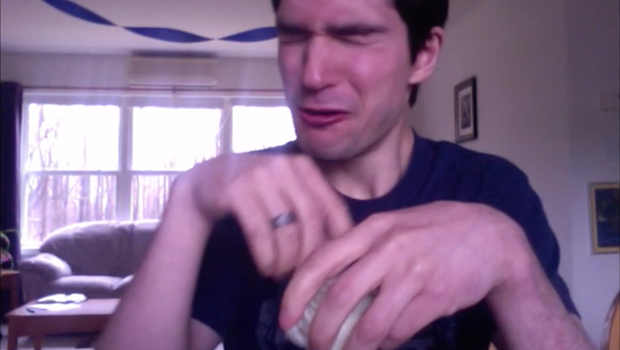 ---
Remember the Ice Bucket Challenge? You know, when all the athletes and celebrities dumped buckets of ice water on themselves to raise funds for ALS research?
Well, there's a new challenge in town — the Lyme Disease Challenge. And instead of dumping ice water on your head you take a bite out of a lime.
As many of you know, my dear wife Ana has been very sick with Lyme Disease for over two years (coming up on three). We have experienced first-hand how devastating this illness can be.
So we were thrilled to have an opportunity to help raise awareness. Ana felt well enough to make her own #LymeDiseaseChallenge video — and I followed suit a few days later.
We hereby challenge all of you to "take a bite out of lyme" as well!
---
Took the Lyme Disease Challenge! So many people are suffering. Please share! Or better yet, take the challenge! #LymeDiseaseChallenge #TakeABiteOutofLyme

Posted by Ana Harris on Monday, April 6, 2015
I just ate an entire lime. Here's the video…#LymeDiseaseChallenge #TakeABiteOutofLymeFACT: Studies show that up to half of all patients with Lyme Disease received false negative results. This delayed diagnosis means they don't receive needed treatment in a timely manner.

Posted by Do Hard Things on Wednesday, April 8, 2015
---

---

---
Share Your Thoughts in the Comment Section!

There are currently 8 Comment(s)
---
Graphics courtesy of Lyme Disease Challenge and Dr. Daniel Cameron & Associates.
---