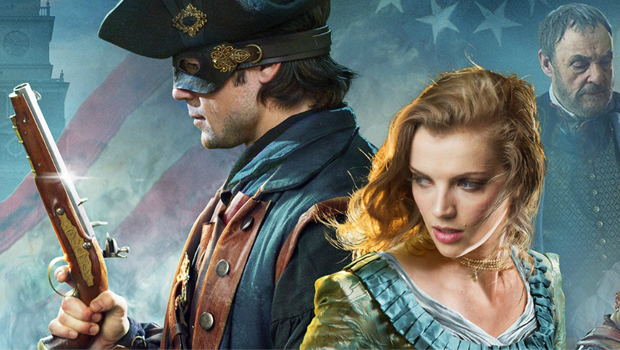 ---
Hey rebelutionaries! Just wanted to update you all on the progress of Beyond the Mask.
Thanks so much to those of you who have been so excited about the movie and its message of redemption and identity in Christ. What a blessing to have your support!
Since my last post we have seen a rise in theater showings and in tickets and I'm sure we have many of you to thank for that!
Beyond the Mask's movie premiere of April 6th is fast approaching. With such an incredible film with a message of redemption and identity in Christ that the world needs so desperately to hear, we are now focusing on ticket sales and asking for your support in this.
We would like to prove to Hollywood that high quality, wholesome Christian films are in demand.
Because of the unique distribution method we are using, each of the almost 800 theater showings across the US has a minimum number of tickets that must be purchased online in advance in order to guarantee the showing will take place.
On average, a showing needs 65 pre-purchased tickets to "tip" (get the minimum number of tickets). No tickets will be sold at theater doors.
The driving passion behind Burns Family Studios and Beyond the Mask is to point others to Christ through high quality, family-friendly films.
Will you join us in "tipping" theaters in all 50 states by reserving your tickets for Beyond the Mask today?
Your credit card will not be charged until enough tickets are reserved to guarantee the showing will take place (so, if for some reason the showing you reserved tickets at doesn't "tip", you won't lose any money).
Many theaters need to "tip" today (March 26th), so the race is on to bring this incredible action adventure to theaters.
As I said before, this is too good of a movie to not tell you about, with endorsements from Focus on the Family, Michael Farris and HSLDA, Dr. Del Tackett of Focus on the Family's Truth Project, Dr Jeff Myers of Summit Ministries, Stephen Kendrick of Fireproof and Courageous and countless others across the nation.
Please stand for high quality Christian filmmaking by reserving your tickets now!
Share Beyond the Mask with friends and family and on social media, too. Together we can make a difference in filmmaking and do this hard thing for the glory of God!
Now what are you waiting for? Go get those tickets!
---
Share Your Thoughts in the Comment Section!

There are currently 7 Comment(s)
---