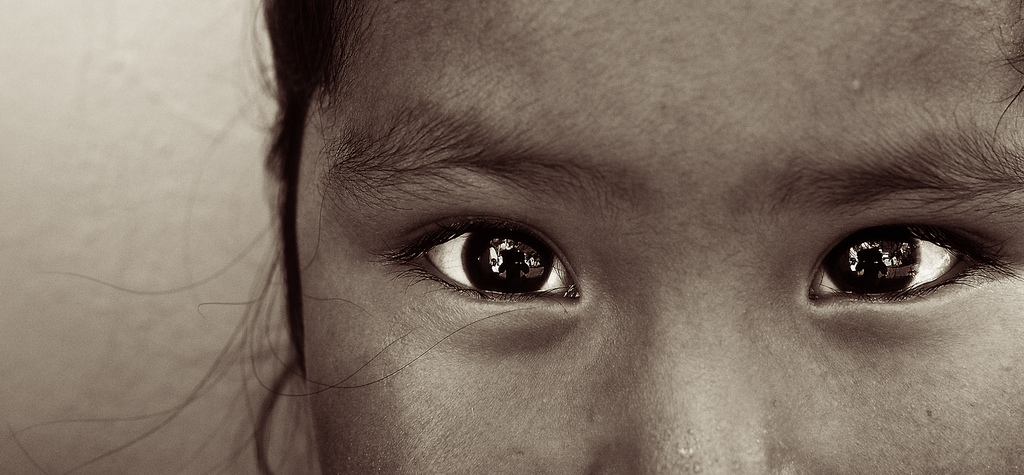 ---
Note: This Wednesday we're taking a break from publishing a winning entry from the Do Hard Things Story Contest to share a time-sensitive project from Leah Good. Read about Louise's story and prayerfully consider helping her hear.
---
Imagine Being Deaf. Imagine Being a Missionary.
Imagine what it would be like to be deaf.
Imagine dancing your way through life, but not being able to hear.
Imagine communicating with sign language instead of talking and listening. Take a minute to try to wrap your mind around that.
Done? Okay, now imagine uprooting yourself from your family, your country, and everything you've considered "normal" in order to move overseas to serve God and love that person who is deaf.
A little girl named Louise lives in India.
Louise doesn't have to imagine what it's like to not be able to hear because she is profoundly deaf.
Louise is cared for by two young women who don't have to imagine what it's like to uproot and move to the other side of the world. Nikki grew up in Canada. Tori grew up in the United States. They took Louise and her foster siblings out of institutionalized state orphanages and are doing their best to give these precious kiddos a taste of family.
Louise: An Indian Shirley Temple
Let me tell you, it's hard not to fall in love with Louise. I've been following Nikki and Tori's blogs for almost a year now, and Louise is definitely the performer of the household.
She's silly and spunky and always wants the camera pointed in her direction. She has a mop of curly black hair.
In many ways, Louise is like an Indian version of Shirley Temple!
Right before I found out about this cobbled together family in India, Louise got her first cochlear implant. According to Wikipedia, a cochlear implant is "a surgically implanted electronic device that provides a sense of sound to a person who is profoundly deaf or severely hard of hearing."
Louise's cochlear implant has been a huge blessing to her. In the past year she has learned to hear and speak for the first time! These newfound abilities have also helped her to excel in other areas of learning.
A Birthday Present for Louise
Now Louise is approaching her fourth birthday (November 25!) and her foster mamas want to give her a second cochlear implant to celebrate. The first CI is on her right ear. The second would be for her left ear and would improve her hearing even more.
Being able to hear better will help Louise throughout her life.
But here's the catch. The procedure, implant, and processor will ring up a $14,700 bill. Yikes! Nikki and Tori, young missionaries living in India, don't have that kind of money lying around waiting for a good cause to spend it on. Neither do I, and I'm guessing you don't either.
Joining Forces
The good news is, we Rebelutionaries have seen time and time again what can happen when we join forces.
I've experienced it personally for the launch of my book, Counted Worthy, and observed it for other projects, like the wildly successful Valentine's Card Project for kids in Uganda.
God didn't build us to operate as independent units. We're a body. As sisters in Christ, Nikki and Tori are part of our body, and because of their testimony and example, Louise may grow to be part of it as well.
So here's my question to you. Will you join Nikki, Tori, and me in showing God's love to Louise?
How to Help
There are a lot of ways to help with this project, so let me give you a quick overview.
Help fund the surgery, implant and processor. (Currently there is about $11k left to raise.)
Pray! You can sign up for Nikki's and Tori's email updates.
Share Louise's story and need. This one is a huge need right now. Sharing the link to the fundraiser on your blog, Facebook, twitter, or even mentioning it in conversation with friends and church family is a great way to help.
I deeply believe in helping orphans and fatherless children, and I also believe in the enthusiastic, generous hearts of the Rebelutionary community. I can't wait to see the two colliding on Louise's behalf.
---
Share Your Thoughts in the Comment Section!

There are currently __ Comment(s)
---
Photo courtesy of James Southorn and Flickr Creative Commons.
---