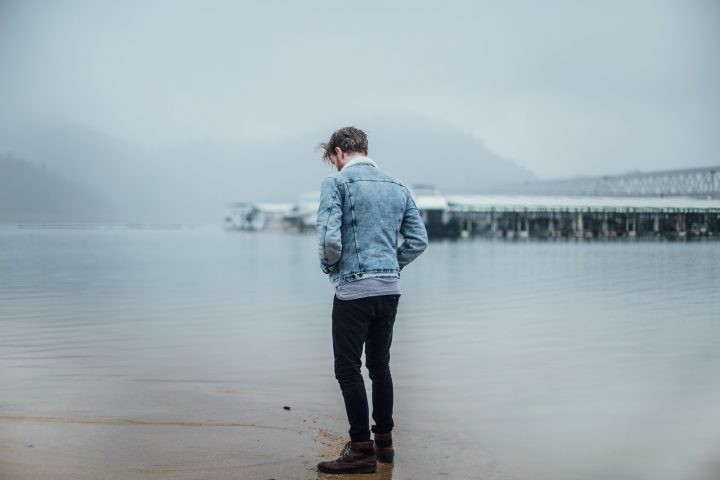 "Hey! How are you doing?" a friend asks as she swiftly walks by.
"I'm fine. How are you?" is the inevitable response shot back with almost no second thought.
"I'm good," she replies with a smile that serves as a mask shrouding a wounded heart.
Being real is unpopular. Many times we would rather keep our struggles and temptations to ourselves and fight them alone. Many would rather pretend everything is alright and simply choose to ignore their present circumstances.
Maybe we believe others won't want to listen or deal with our messiness, or it's too risky to put ourselves out there and be vulnerable. Maybe we would rather not speak about what we are actually going through, or maybe it's just too painful to do so. Quite possibly, we just feel more comfortable having small talk than being real about our sin, temptations, or struggles, or even than encouraging others.
However, God did not create us to struggle alone! He created us to live in community with other believers and to both encourage and be encouraged by others.
The truth is, people struggle. You and I struggle, but God has given us community so that we can be exhorted to keep pressing on, and even to graciously redirect us if we are straying from the narrow path.
Solomon exhorted in Ecclesiastes 4:9-12,
"Two are better than one, because they have a good reward for their toil. For if they fall, one will lift up his fellow. But woe to him who is alone when he falls and has not another to lift him up! Again, if two lie together, they keep warm, but how can one keep warm alone? And though a man might prevail against one who is alone, two will withstand him-a threefold cord is not quickly broken."
Let Others Be There For You
True friendship begins with being willing to tell certain trustworthy individuals your struggles, no matter how seemingly mundane. Whether you are struggling with parents, prayer, friendships, being patient with siblings, resisting temptation, or having joy, we are made to interact with one another in accountability.
Don't settle on struggling alone in the dark, but reach out to someone you trust and be willing to tell them the things you are wrestling with. Whether it be a friend, teacher, pastor, or parent, even though it may be somewhat humiliating, tell them. Don't let your pride get in the way of spiritual growth and from the purging of the sins that keep you away from having a deeper relationship with Jesus Christ.
Hiding our sin and struggles may seem more comfortable at the moment, but this can leave us drowning in a pit of guilt and despair, when the Lord wants us to first come to him and then to seek out help from other believers as well. James 5:16 says, "Therefore, confess your sins to one another and pray for one another, that you may be healed."
You are not meant to run this race alone. You are meant for community.
Be There For Others
I don't know about you, but I grow tired of the "I'm fine, how are you?" salutation we spit out of our mouths in passing. I long to hear about what others are going through and to care about them in any way I can.
But in this age of technology, we have hidden our personal lives behind the facade of our social media profiles. Maybe we say we're not comfortable, or maybe it's just our fear of rejection that serves as the chasm between us and true community.
This has caused me to ask: how do I be there for those who don't want to open up?
I know that just being there when your friends are down or depressed, frequently asking them how they're doing, is pivotal in our relationships. A few ways you can do this are by writing them a kind note, giving them a hug, or just text them an encouraging verse or two.
You can ask how you can pray for them and pray for them consistently. Regularly ask them how they are doing and show you care and want to be there for them. Genuinely care for them.
Most importantly, listen. Attentiveness is quite rare in this time of constant entertainment and self-satisfaction. But you can be that caring, selfless friend. You can be the one who steps out of your comfort zone to truly convey Jesus' compassion.
I recently got the opportunity to speak with someone who was weak in her faith, and she was deeply wounded. Her home situation had been stifling and damaging, and she told me how discouraged and broken she was. I was so privileged to speak to her several times as I tried to simply listen to her and be a shoulder to cry on. Although I am unsure of where she is in her walk currently, I pray that the Lord used my imperfect attempts to encourage her in Christ.
God has taught me through this friendship to hurt when others hurt, mourn when they mourn, and rejoice when they rejoice. Live life alongside them.
Don't remain wrapped around in your security blanket, unwilling to acknowledge the fact that people are hurting. Be willing to be there for them when they need you, and even when they don't think they need you.
God did not intend for us to struggle alone.
---