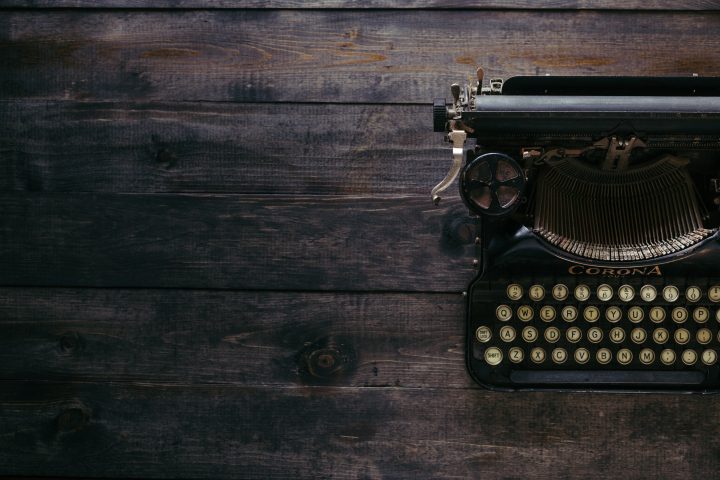 Something I realized as I was listening to one of my playlists recently was that quite a few of the songs I've been enjoying share the common theme of storytelling or creativity in general. And not only that, a few of them are specifically about how it can relate to us as Christians in our relationship with God.
So today, I want to share four songs I think will especially resonate with you if you're a Christian storyteller or writer. And there's a reason I'm not using the word "creative" as a noun even though these songs are really for anyone who enjoys good music, not just storytellers or artists.
Just like author and singer-songwriter Andrew Peterson (who I'm going to bring up again soon!) discusses in his book Adorning the Dark, you can call yourself a "creative" no matter how artistic or skilled in the arts you might think you are. God is a creator—the creator—and since each and every individual is created in his image, we all have a bit of that creativity within us, we just use it in different ways in our different talents and abilities. That's what makes us unique.
"To all the poets I have known
You built a kingdom out of sea and sand
You conquered armies with a marching band
You carved a galaxy in stone
You built an altar out of bread
And spent your soul to see the children fed
You wove your heart in every story read
Thank God for poets I have known"
I love how in "To All The Poets" Peterson not only praises the poets he has known, but also uses a lot of beautiful imagery in his own poetry within the song.
One of the main themes of the song is how written words, especially stories or poems, can be a comfort to us during hard times.
2. "Silver" by The Gray Havens
A friend recommended this song to me a few months ago, and it quickly became a favorite of mine! "Silver" is based on a discussion between J.R.R. Tolkien and C.S. Lewis (who happen to be two of my favorite authors and greatest inspirations) about myths ‒ but with a twist. This song is a story of its own that includes a lot of references from both authors' works, but especially from two of Lewis' later Narnia books: The Voyage of the Dawn Treader and The Silver Chair.
"Now the country that we came from,
They play silver melodies,
And the kings and queens all write their dreams,
On silver pages we would read,
And we sang"
"Into the Lantern Waste" is the opener to Sarah Sparks' album of the same name ‒ a collection of folk-pop songs completely based on the writings of C.S. Lewis, especially his Chronicles of Narnia. This specific song especially touches on the power of storytelling in its reference to the picture of Aslan as Jesus in Narnia, saving us, who represent "the boy that betrays him." Even though her musical style isn't usually my preference, the thoughtfully crafted lyrics are what do it for me.
"See here I'm still stuck on these fairytales
With a lion, a wardrobe, and magic unveiled
For there's truth in these pages, in each line I read
I'm the boy that betrays him, I can clearly see
But the lion that saves him is bleeding for me"
"Sandcastles," a song written by Skye Peterson (who happens to be Andrew Peterson's daughter), is about using all of the things we create—our sandcastles—to glorify God. Even though our creations might be passing things, love will always remain. I love this song's message, and I think it's a reminder we all need to hear.
"I know I don't have much to offer
Just these ordinary hands
But still I'll kneel beside the water
And build a castle in the sand
And it may fall with the tide
Fade away by the night
But the kingdom inside will not be lost
All the beauty we make
Only here for the day
But love remains"
Remember to always "work heartily, as for the Lord and not for men" (Colossians 3:23) in all you do and create, for all of our work belongs to Christ.
[Note: TheReb's editor-in-chief had the opportunity to interview Skye last spring, you can find that post
here
!]
---