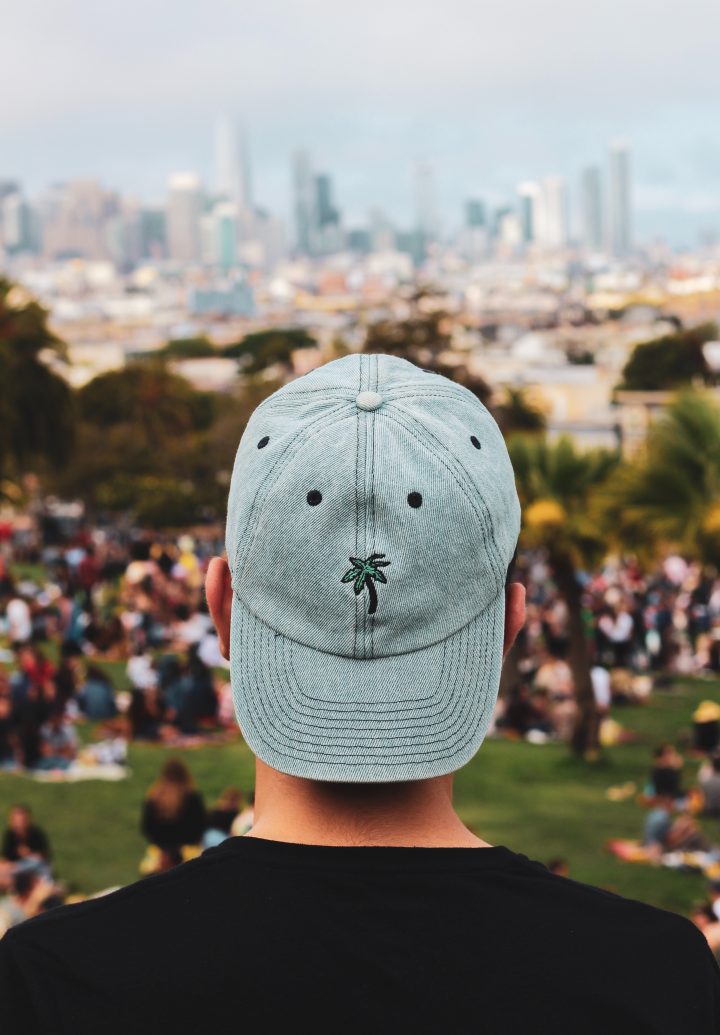 International mission work has increasingly been on my heart lately. If only you could see the passion in my eyes and hear it in my voice as I say that! After attending the Cross Conference in January, I texted some friends, "This is what I was created for!"
I've been poring over Isaiah 6, when he is commissioned, reading it over and over again with a longing heart. Verse 8 says, "And I heard the voice of the Lord saying, 'Whom shall I send, and who will go for us?' Then I said, 'Here I am! Send me.'"
That is the cry of my heart, "Here I am, Lord! Send me! Please. Soon. Just tell me when and where and how."
But I realized, I was focused mostly on the "send me" part of that prayer. When I thought about the "here I am" part, it was often as a prayer of surrender. And that is good. We should ask God to use us, and we should most definitely surrender our lives to Him.
But what if there is more to "Here I am" than that? What if it isn't only giving everything to God, but identifying for ourselves what those things are that we are giving to Him? To surrender my life and my plans to God, I found I needed to identify, accept, and love the "Here I am."
Here I am, broken. Here I am, with the relationships I have. Here I am, in these circumstances, with this financial situation, and with the education I have. This is me, this is Sara, and this is what I am giving to God. I am asking Him to send me, but I am also choosing to delight in where I am.
As I sat crisscross applesauce on the carpet with my journal, I was challenged to consider my present — to accept and love it — even as I prayed "send me!"
Have you considered where "Here I am" is? Today, I want to talk about six areas to reflect on even as we pray to be sent.
1. Relationship With God
To be sent, we must be in an intimate relationship with the Sender. John 15:4 says, "Abide in Me, and I in you. As the branch cannot bear fruit by itself, unless it abides in the vine, neither can you, unless you abide in Me."
Before you go, take time to sit and be quiet before God. To listen and probe and question and grow. Without an agenda. Without a limit. And without the purpose of only doing this for the sake of being sent, but rather for the purpose of simply getting close to your Creator.
This might be a painful process as well as a sweet one. But I challenge you, fellow Rebelutionary, not to take one more step without doing this.
2. Spiritual Disciplines
Part of the reason we take this time to consider "here I am" is because we want to be running on a solid foundation. If you read the rest of Isaiah 6, you see worship, repentance, and redemption laid out before we even get to Isaiah's actual commission.
Spiritual disciplines are part of that solid foundation. As I've invested time in taking a good look at my own "Here I am", I have found that I want and need to grow in my prayer life. I've been convinced of the importance of continual, intentional prayer drawing near to God.
Perhaps you may want to grow in an understanding of the Bible or in meditating on Scripture. Take stock of how you're doing in each spiritual discipline and see which ones you may need to grow in.
3. Dealing With Past Pain
Life is hard and mission work makes it extra hard. Perhaps where you're praying God sends you does not include international overseas mission work, but regardless, it is still going to be hard. Serving, going, and being sent presents challenges, pain, and suffering.
Before we go and try to serve or minister to others, it is important that we take a good hard look at where we are at mentally and emotionally, as well as spiritually. We don't by any means have to be perfect to serve. But as you pray for God to send you, realize that part of taking steps toward being sent, part of your preparation, should include examining where you need to work through things. You may even need to seek the help of a mental health professional so that you can step into this next adventure healthy and whole.
4. Relationships With Family
This might be part of dealing with past pain, and I don't know what your family relationships look like. But whether this is your legal family or community family, families are designed to be a unit, working together; especially in the sending out of one person.
We should take time to really reflect on what our family relationships look like, and how we want to invest in them both as we go and before we go.
5. Relationship With Local Church
Another key player in going out, serving, ministering, and investing is your local church. Growing a great relationship with your local church takes work and intentionality. It takes showing up and investing and reaching out and being brave. It means asking hard questions and being open to the encouragement and conviction that God may bring through our brothers and sisters. Yet this is so valuable.
It has taken me a long time to understand the importance of my local church in missions or in my personal ministry. I think for a long time, I felt like I didn't have a supportive local church and like I had to simply pursue missions on my own.
But we are not created to do life alone. We are created to serve with each other and in support of each other. I've been blown away at how my local church body has come together as God has connected me with people and as I've invested in those relationships.
6. Practical Preparation
I love that Acts describes the apostles as "unschooled, ordinary men." This is comforting to me. Yet these leaders of the early church were not totally without training. They had spent three years under the tutelage of Jesus Himself and had even been sent on smaller assignments before being left to step into these pillar-like roles of the early church.
God's grace is sufficient in our weakness, yet as we consider where our "Here I am" is, we should also consider what training or practical preparation we should pursue before embarking on the adventure God has for us.
This could look like studying the culture or language of the country God has placed on your heart. Or maybe this means meeting with veteran missionaries, asking questions, listening to their wisdom, and learning from their experience.
Looking Forward and Embracing the Present
I'm excited for you, you know. I am excited for what God is going to do in your life and my life, as we pray along with Isaiah. Your willing, eternity-focused heart is beautiful, and God values your faithfulness highly.
I, too, feel that passion and yearning to serve on the mission field. Yet as we look forward to "send me" let's not forget to love and surrender the "Here I am."
---