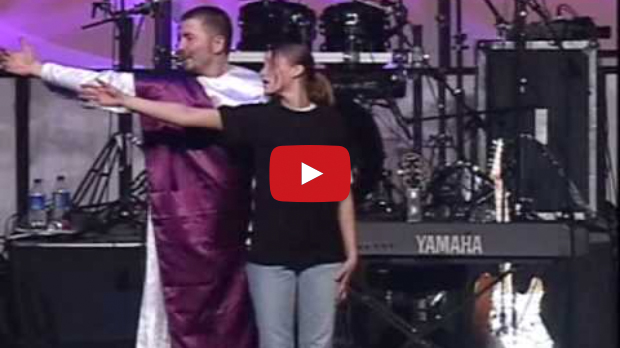 ---
We have seen many evangelistic skits but this gospel skit is special. Please take the time to watch it and then share it with family and friends.
If you are not a Christian please take this opportunity to understand what Jesus Christ offers you.
If you have already experienced the saving power of Christ, be reminded and inspired and moved to tears all over again. May God bless you all!
---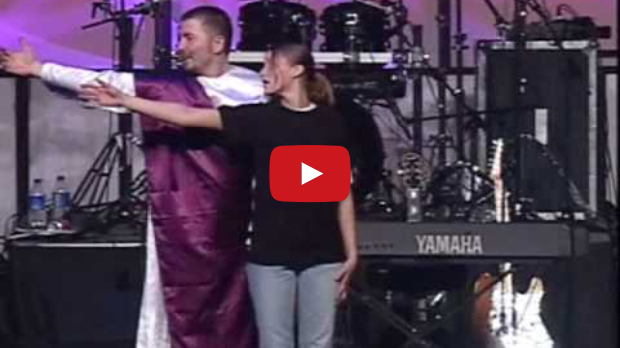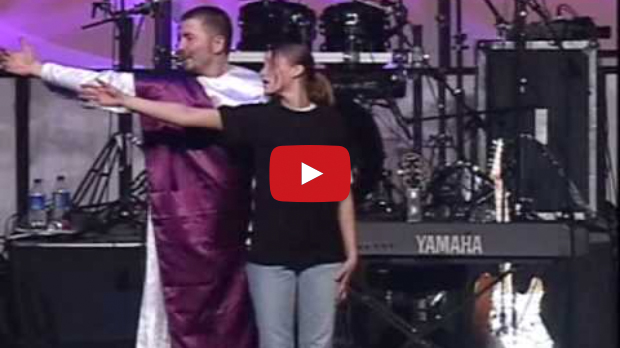 ---
UPDATE: Is the Gospel accurately portrayed in this skit?
A spirited discussion has sprung up in the comment section regarding the theological accuracy of the skit. This is good. We did not do our job providing appropriate commentary and so we are blessed to see our readers displaying more discernment than we did.
If we had a chance to do things over again we probably would still have posted the video but with the clarification that it is flawed — just like any human presentation of the Gospel can be flawed in its emphasis.
We would encourage you to use the same discernment when watching this gospel skit that you should be using in evaluating any movie, article, book, etc. Abhor what is evil; hold fast to what is good (Romans 12:9).
We believe that the "good" and "true" parts of this skit are what impact our emotions so powerfully when we watch it. The strength and victory of Christ are what move you to tears, not the distressed arm-waving (which is what some viewers had problems with).
Starting at the 1:48 minute-mark we believe the gospel is presented in a powerful and largely accurate way. Jesus does die for the girl's sins before she begins running to Him. The video clearly shows Him standing as if nailed to the cross and then falling to His knees in death.
The girl throws away the gun and begins fighting her way to Christ only after He begins to steadily draw her to Himself — arm-over-arm — in an inevitable tug-of-war. In our opinion this sequence "makes the skit" and was the reason we chose to share it with you.
---