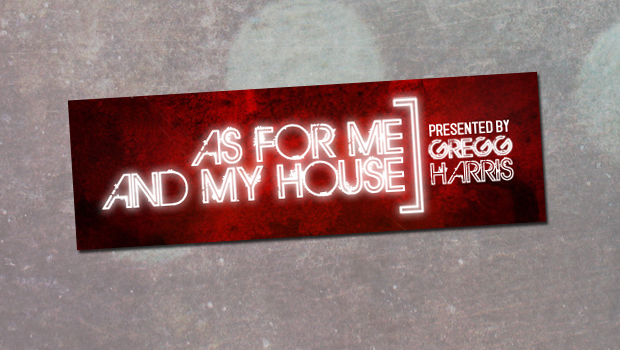 ---
Two questions we've been asked ever since Alex & Brett wrote Do Hard Things are, What role does the family play in doing hard things? and How do families do hard things together?
As Alex & Brett's father, I had opportunity to answer these questions in a message I presented to Bethlehem Baptist Church in Minneapolis, MN where Dr. John Piper has served as pastor. The message is still available on the church site to listen to online and to download for an MP3 player.
I presented this on a Saturday evening which was video taped for replay in the Sunday morning services at all three church campuses. It is entitled "As for Me and My House, We Will Serve the Lord," and it was the final message of a five-part series called A Vision for the Next Generation. The opening message by John Piper himself was posted on The Rebelution website in April of 2008.
Having just re-listened to what I said then, I am pleased at how it has stood the test of time. All of the key themes of my current workshop on Raising Kids to Do Hard Things are presented here in one concise message. My goal was to paint the big picture of what God is doing in this world through the authentic, soul-saving faith of the individual believing householder and how that works itself out in the lifestyle of his or her household members.
I encourage you to share this message with your parents, grandparents and pastors if you can. Listen to it with them whenever possible and then talk about what you have heard. Catch the vision together for what it would look like for your family to be devoted for service to others as a team, making your own home an embassy of the kingdom of God and the launching pad of life for young people. Then, if anything comes of it, come back here and discuss what you have heard with others. Your feedback is really appreciated.
If you like what you hear and you want to know more, please visit NobleInstitute.org, subscribe to my ministry updates and join me for one of my workshops when I come to your part of the world.
---
Share Your Thoughts in the Comment Section!

There are currently __ Comment(s)
---