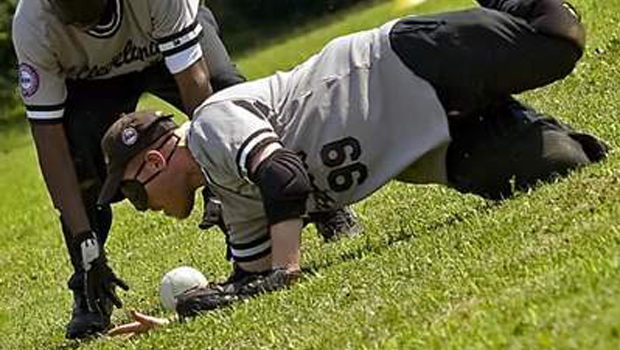 ---
Imagine you are blind person who loves baseball. Too bad, huh? You can't even watch a baseball game, let alone enjoy playing the sport yourself. Might as well give up on baseball. Right?
Meet the Long Island Bombers — a dedicated group of baseball enthusiasts and athletes who just happen to be blind and visually impaired. The Bombers play beep baseball, a modified version of traditional baseball that uses a beeping ball and buzzing bases to guide the players to score a run.
As you watch the video, consider the obstacles The Bombers have faced and overcome to play the game they love — then take that same mindset and apply it to the obstacles in your life.
Is that dream of yours really unreachable, or does it just require that you face your fears, reject low expectations, and dive blindly towards your goal? Do like The Bombers. Do Hard Things.
---
Question: Did the Bombers inspire you? What obstacles are you facing? Sound off in the comment section. There are currently __ Comments.
---