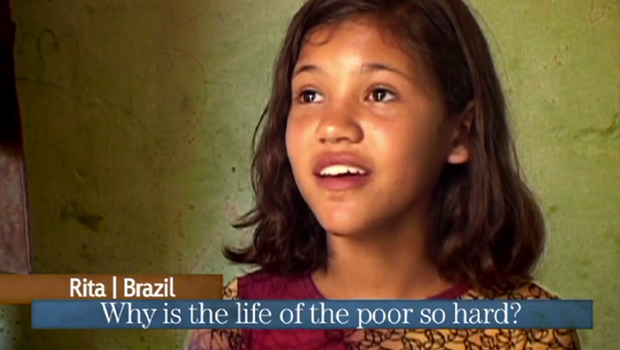 ---
For the past fifteen years, photojournalist Chuck Bigger has traveled the globe with Compassion International, working to bring to life the stories of thousands of children living in poverty.
When given the opportunity to interview individual children, Bigger likes to ask them this question: "If God were sitting in this room with us right now, what one thing would you ask Him?"
This video is a compilation of some of those answers, ranging from, "How did you create the earth?" to "Why is my father still an alcoholic, even though we pray?"
"At times I have laughed out loud at the responses and there have also been occasions that left me weeping and feeling that my heart had just been cut out with a spoon," says Bigger. "I remember one little girl, in particular though. She lived in Brazil with her 83-year-old grandmother. She told me that she would ask God why he made so many poor people and why he makes them suffer so. That one left me stunned and speechless, literally weeping. I didn't have an answer for her."
So what about you? If you could ask God one question, any question at all, what would you ask Him? Leave a comment with your question below!