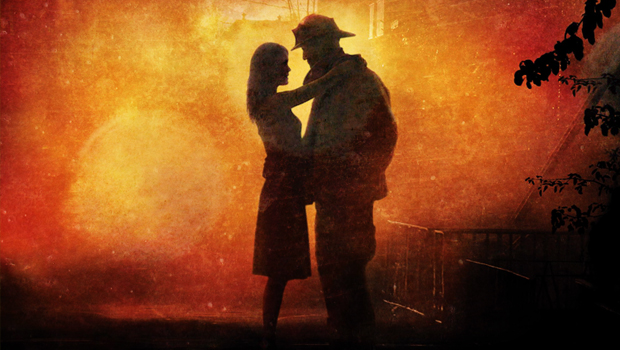 Almost exactly two years ago — Sunday, October 1st, 2006 — Brett and I went with our family to watch Facing the Giants in theaters. Here is what Brett wrote then:
At the strong recommendation of several of our readers, Alex and I went to see the film Facing the Giants with our family this evening. We entered the theater cautiously optimistic. We came out positively enthusiastic.

Despite an all-volunteer cast and only a $100,000 budget, Facing the Giants went beyond our expectations and several steps above almost any past independent Christian filmmaking effort.

Having attended two indie Christian film festivals and watched most of the popular independent Christian films in recent history, we can confidently say that this film has surpassed them all.
Several weeks later, at the San Antonio Independent Christian Film Festival, we got to spend time with one of the two brothers behind the film, Stephen Kendrick.
We were inspired by his passion and vision — and he was so excited about the Rebelution that he agreed to record a video message to all of you.
At that film festival in October 2006, Mr. Kendrick also made mention of a possible future film project. As official live-bloggers for the event, our notes read:
Their next project? Mr. Kendrick said that they are praying for a story that will teach men to love their wives like Christ loves the church. Sounds great to us.
That story became Fireproof — by far the most powerful movie we have seen in a long time. We're not ashamed to say we cried (more than once). Starring Kirk Cameron, in his best performance to date, Fireproof is yet another giant step forward for Christian filmmaking. We cannot recommend it more highly.
This past Friday, we went with a group of fifteen fellow PHC students to watch it on its opening day. When it was over, the most frequently used word was: "Wow." On Saturday, we got a second group together, this time with over twenty students — including several who were coming for the second time. It was that good.
Sure, teens and college students are not the target demographic of this film. Yes, it's about marriage. But any person can benefit from this powerful story. In the words of a fellow student, "Every teen and young adult needs to see this movie."
People are beginning to take notice. On opening weekend, Fireproof brought in over $6.5 million (and fourth place in the box office) despite showing on only 839 screens — and despite a budget of just around half a million dollars.
Character and Competence in Filmmaking
"But wait," you might think. "Why is this a drop-everything-and-go-see-it movie? I've heard that it's a low-budget Christian effort with more than a few cringe-inducing moments. What happened to character and competence?"
As fierce proponents of matching good intentions with technical skill, or put another way, not just having a message, but communicating that message with excellence, some might wonder why Brett and I are so high on a movie that, admittedly, falls short of its Hollywood counterparts in most of the technical aspects of filmmaking.
The answer to that question is important, not just for aspiring Christian filmmakers (and film critics), but for all rebelutionaries who want to impact the world for Christ.
A biblical emphasis on competence means that we never choose to sacrifice quality for convenience. It means we're never satisfied with mediocrity. It means we're always striving for greater excellence. It does not mean that we demand perfection. And it certainly does not mean that we trash efforts that fall short of our personal standards — particularly if we've never met those standards ourselves.
In Fireproof — as in Facing the Giants — we see biblical competence at work. Each film, Facing the Giants (building on their first film Flywheel) and Fireproof (building on Facing the Giants), improves on and surpasses their previous effort. And unlike any other group of independent Christian filmmakers thus far, they have produced films that are not just financially viable, but wildly successful.
More importantly, the Kendrick brothers' have demonstrated high level competence in the most crucial part of filmmaking: narrative. In a unique way, they don't just overcome the bumps and glitches caused by their low budget, volunteer cast, and relative inexperience — no, they absolutely overwhelm them by film's end.
The power of story is the power of film — and in Fireproof the Kendrick brothers are master storytellers, bringing the truth of God's Word to bear on real-life struggles in the lives of true-to-life characters. We heartily commend them, and we commend their film to you. Go watch it. Take friends. And let us know what you think.