---
Grades. That's what we work for.
Get good grades. Keep your GPA up. Aim for the 4.0.
That's what school is all about. Right?
Wrong.
School is about learning. For the Christian student, school is about worship. It's about discovering the beauty and intricacy of God's world and equipping ourselves to enter that world and shine for His glory.
Believe it or not, the grading system was developed as a concession. Why? Because students weren't pursuing knowledge with enough enthusiasm. They weren't motivated to study.
Grades, in other words, are a replacement for a love of learning and a heart of worship. The pursuit of grades displaces the internal motivation to seek knowledge with an external motivation to avoid failure and prove our worth.
Grades lower our sights from truly achieving excellence and growing in wisdom to simply passing a class or topping our classmates.
This shouldn't be the case for Christian students. We must aim higher. Higher than a passing grade. Higher than a 4.0. We've got to set our sights on learning and growing for God's glory — even if it doesn't show up in our GPA.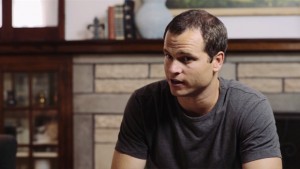 If that resonates with you (or convicts you), check out this video from Desiring God. In it Matt Reagan challenges us with the message:
"Aim higher than 4.0."
He says, "The push for the 4.0 is often idolatry. We should be motivated by the beauty and glory of God in his creation."
We'd love to hear what you think about these ideas. How does the pursuit of grades help or hinder you in pursuing excellence and worshipping God through your studies?
What would it look like for you to aim higher than 4.0?
---
Share Your Thoughts in the Comment Section!

There are currently __ Comment(s)
---
Photo courtesy of Matt Reagan and Desiring God.
---